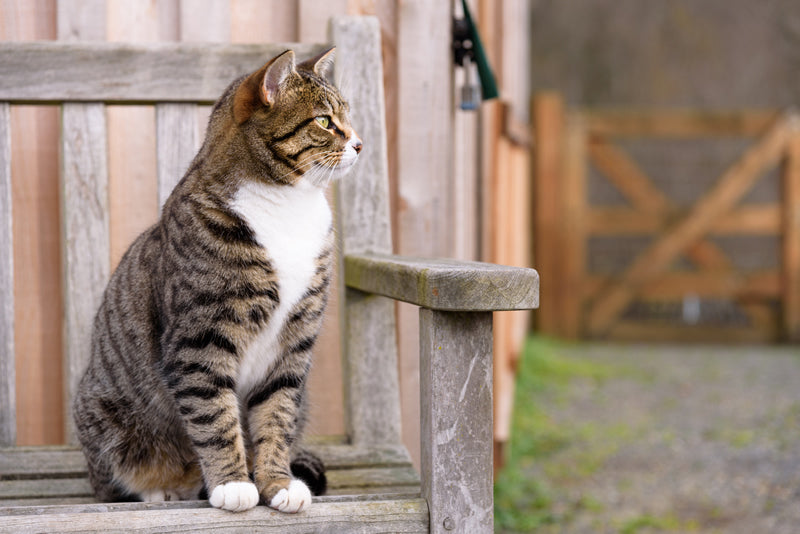 10 Tips for Moving with Cats Across the Country
Moving with cats across the country isn't easy, but you can do a lot to make it less stressful for both you and your precious little fur babies. Cats, like most people, don't like change. They may feel pretty stressed when their lives are turned upside down. By keeping familiar scents around them, giving them safe and comfy carriers to travel in, and packing all the necessities ahead of time, you and your cats can weather the journey successfully.
1. Make Sure Vaccinations Are Recent
The first step in preparing your cats for a cross-country move will begin before you ever get in the car or plane. Schedule a checkup with the vet and make sure all your cat's vaccinations are up-to-date. Airlines have specific vaccine requirements depending on the state. In Texas, for example, cats must have been vaccinated for rabies more than 30 days before traveling to the state and have a rabies certificate.1
2. Register Microchips Online
If your cat doesn't have a microchip, now is a good time to get one. Register the chip online with your contact information just in case the unexpected happens.2
3. Get a Good Carrier
Whether traveling by plane, car, or another mode of transit, it is essential you get a good carrier. Check the pet carrier size requirements for the service you're using. Amtrak, for example, requires that carriers be no larger than 19" long by 14" wide and 10.5" high, and weigh no more than 20 pounds.3
Airline rules vary. The small-sized K&H Lookout Pet Carrier meets the most common requirements and is usually a good option for air travel. Be sure and check with your airline for specific size requirements.
If you're traveling in a car, use a carrier that can hook into a seatbelt to keep your cat safe while you drive. The Travel Safety Carrier and Mod Capsule both provide this feature. A Shoulder Sling Pet Carrier or Backpack Pet Carrier lets you "wear" the carrier after you've finished driving.
Once you've chosen your carrier, buy it early so your cat has time to get used to it. Set the carrier up in your home with a favorite blanket and some treats inside. Over time, your cat will warm up to the carrier and might even start taking naps in it.
4. Put Together a Travel Pack
Gather up all the travel essentials for your cat ahead of time, so you're not looking around for everything at the last minute. Your travel pack should include portable bowls for food and water. Bring a portable litter tray, a small scoop, poop bags, and a small amount of litter.4 Some cats refuse to use the litter for hours while they're stressed. If you're staying somewhere overnight, your cats will probably want a litter break at some point.
Pack some bottled water and a small amount of your cat's current food. Switching food can upset a cat's stomach, and you don't want your sweet little kitty to have the extra stress.
5. Stay Calm While Packing
Cats notice when we feel stressed. Try to keep things calm and positive while packing. Let your cat play in some empty boxes. Keep her schedule and feeding times the same. Play with her and pet her a lot so she knows everything's okay.
A Comfort Zone Calming Collar can also relax her. This is a drug-free solution that helps cats feel safe.
6. Keep Your Cats Secure on Moving Day
Cats can get especially skittish when there are lots of strangers in your house, especially if those strangers are moving boxes around. Even the chillest cat might be unnerved. Lock your cat up in a small bathroom with water and litter while the boxes are being loaded. Better yet, keep him in his carrier. Your doors will be open a lot on moving day, and you don't want your cat darting out the door.
7. Find Pet-Friendly Hotels
If it's a long trip, you may need to stop at some hotels along the way. Map out the pet-friendly hotels and make your reservations early. If your cat is very skittish, she might want to stay in a small room, like the bathroom of your hotel room.5
8. Take Extra Care with Plane Travel
If you're traveling on a plane with your cat, you'll either bring your cat on the plane with you or you'll check-in your pet to the cargo area. Try to fly in the cabin together if possible. Your cat will be happier and you'll both feel safer. If you want to use this option, book your flight early and talk to the airline to make sure there's space.
Remember: you'll need to take your cat out of his carrier for the X-ray screening. He'll need to be on a harness for this part. Look for a harness that fits your cat closely so he can't wiggle his way out. Give him time to get used to wearing the harness at home first.
9. Plan Ahead for Car Travel
If you're traveling in a car, give your kitty a few test drives before moving day. Put your cat in the carrier, buckle her up, and give her some treats, then drive around the block. Over time, take slightly longer trips. Does she get carsick? Does she get vocal and upset?
If she gets carsick, try not to feed her for a few hours before the drive. If she gets vocal or anxious, turn down the music and put her favorite towel or toy inside the crate with her so she has familiar scents.
Make sure you never open the car door unless your cat is secured in her carrier. Cats are very quick and can escape before you realize what's happening. Don't leave your cat alone in your car either, as cars can get dangerously hot or cold very fast.
10. Acclimate Slowly to Your New Home
Once you arrive at your destination, make sure there aren't any escape routes, open windows, or open doors she can run through. When cats find themselves in a new place, they often try harder than usual to escape.
Your cat will need some time to get used to her new home. She will likely hide a lot at first, but eventually she'll need a safe place to snuggle down. If you're using a crate, get a thick crate pad for comfort, along with a blanket from home so she has some familiar scents. The Amazin' Kitty Sack is another option that helps trap dander, which is an added benefit when traveling. It's important your kitty has a bed to call her own wherever you go. Have treats and interactive toys on hand for when she's ready to venture out.
With a little bit of planning and a lot of love, you and your kitty can make it through the big cross-country trip together. After the trip is over, make sure you give him time to adjust to your new home. Do this, and one day soon, you'll find your cat playing and happy, just like he was before.
Texas Department of State Health Services. "Entry." DSHS.Texas.gov, 

https://www.dshs.texas.gov/idcu/health/zoonosis/laws/import/entry/

.

Animal Humane Society. "Registering Your Pet's Microchip." AnimalHumaneSociety.org, 

https://www.animalhumanesociety.org/adoption/registering-your-pets-microchip

.

Amtrak. "All Aboard, Pets." Amtrak.com, 

https://www.amtrak.com/pets

.

Hunter, Tammy. "Road Trips and Car Travel with Your Cat." VCA Hospitals, 

https://vcahospitals.com/know-your-pet/road-trips-and-car-travel-with-your-cat

.

Greene, Nick. "I'm Moving Cross-Country with a Cat. Should We Fly or Drive?" Slate, 14 March 2019, 

https://slate.com/human-interest/2019/03/cat-moving-cross-country-flying-driving-tsa-pet-advice.html

.